Loma Metal Detector System – IQ4 is one of the most advanced metal detectors of Loma System Manufacturer from the UK in the field of food. Loma is not only one of the world's leading brands in metal detection technology in the manufacture of Pharmaceuticals, Food, Confectionery … but also pioneers in X-ray quality control solutions. -Ray and Balance weight check.
The metal detector combined with the IQ4 conveyor belt provides a 7-inch touch screen with a new interface designed to manipulate the installation, operation and maintenance of this IQ4 system that looks brighter and minimizes errors for users. . This system uses LOMA's advanced technologies and more than 50 years of experience in polluting metal detection solutions in the food industry and provides optimization mechanisms to improve performance by How to use frequency detection or conversion (from 31 to 882 KHz) LOMA's conveyor systems comply with strict international standards such as IFS, BRC and FSMA; and may also be provided with the highest level of compliance to meet the strict Retail Practice Code (COP).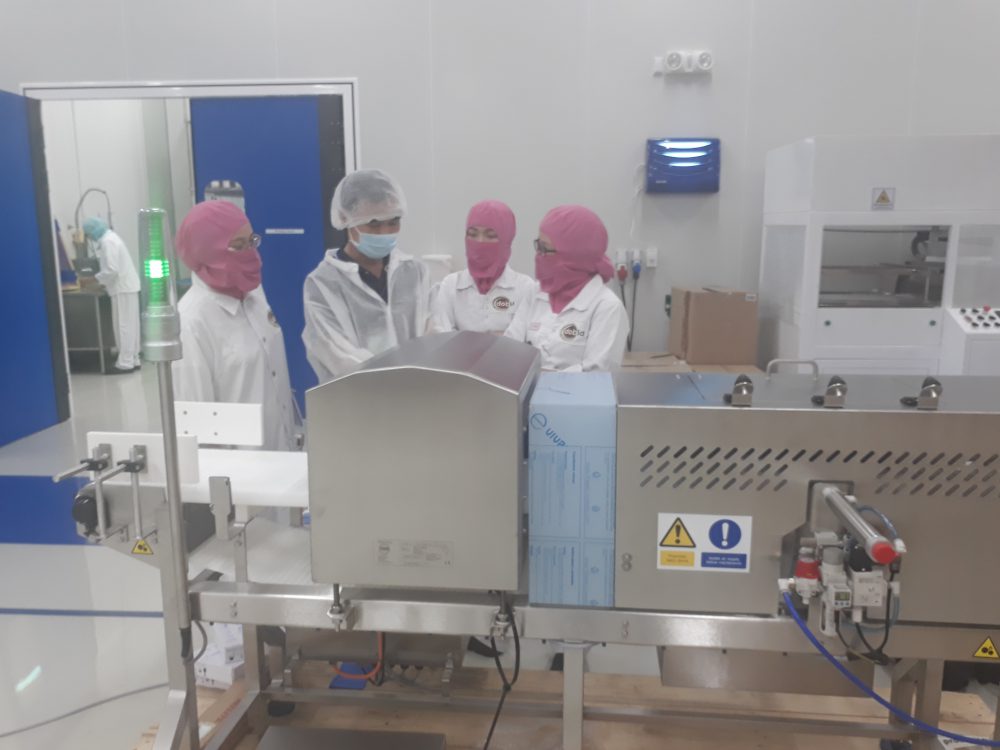 Through the actual survey process, Hoang Long Technology Co., Ltd. has advised sales to customers on the metal detection system combining IQ4 conveyor belt with a conveyor speed of 30m / min. This conveyor system has an Automatic Pusher Reject when metal is detected – meaning that the system will work continuously while still being able to remove contaminated products. This is one of the preeminent features of the IQ4 system as it does not require downtime and eliminates defective products. This customer also required the system to be installed inline in the finished product packaging line.
For more information about IQ4 food metal detectors please contact.
Hoang Long Technology Co. Ltd.
Marketing room
Email: marketing@congnghehoanglong.com
Or Hotline: 0907 686 889